Custom Commercial/Warehouse Metal Buildings
These Commercial/Warehouse buildings come 32' – 60' wide. They are engineer certified. Vertical Roofing comes standard, with vertical siding or lap panels of your choice. Custom truss design for clear span area. All of our 60' wide buildings are designed by a professional engineer to meet or exceed wind and snow load requirements. From a vertical top only to an all vertical enclosed garage, any length, up to 20' side height. Our 60'wide buildings are structurally sound with it's ladder leg design, and more economical than most red iron or pre-engineered steel buildings. They are also designed for faster assembly.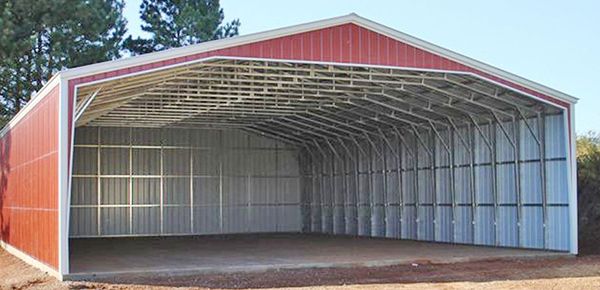 Additional Steel Buildings
Commercial Buildings Photo Gallery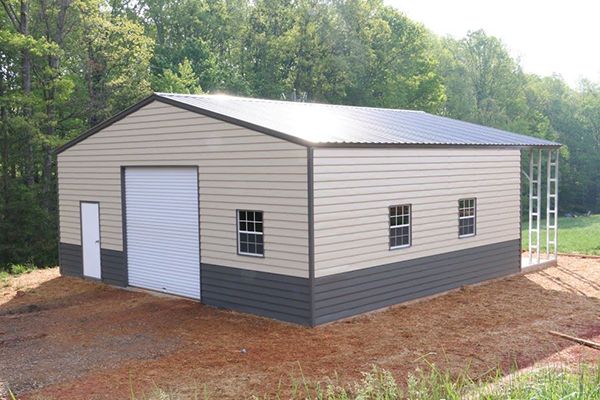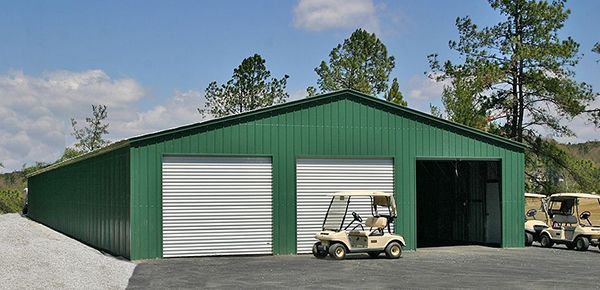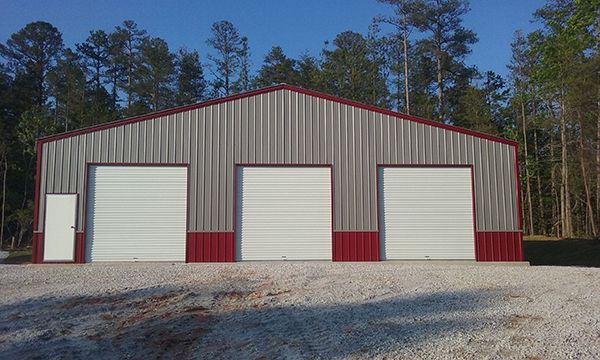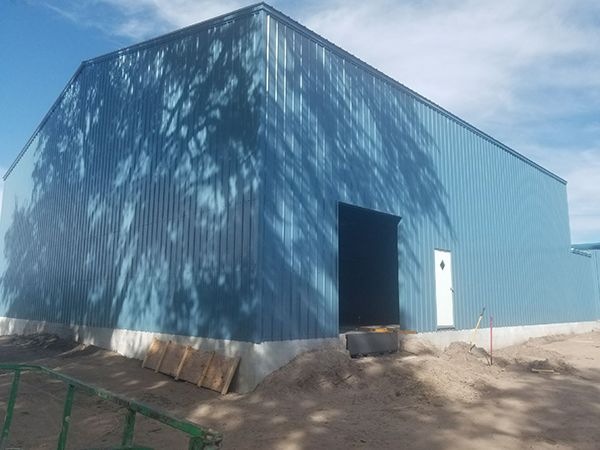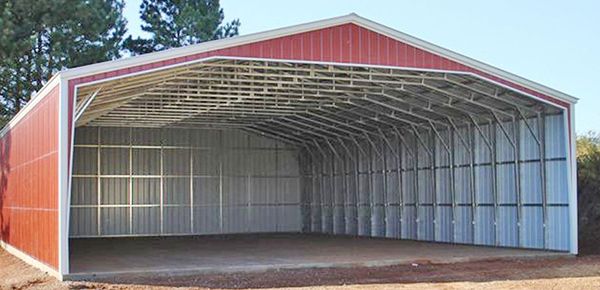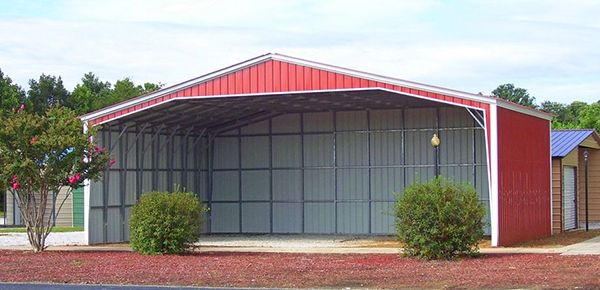 Certified 32′-60′ Wide Commercial Steel Building Types
All vertical with advanced truss and leg design for additional stability. Vertical style prevents rain and snow from "standing" on your building.