Greenhouses – Customizable and Pleasing to The Eye
It does not matter if you are a professional horticulturist or a hobby grower, the Lark Accu-Steel Greenhouse was designed and engineered with your growing needs in mind. We have the size and the options to meet all of your growing demands and requirements. If productivity and efficiency are what you demand, the Lark Accu-Steel Greenhouse will deliver for you.
Contact Us to Customize Your Greenhouse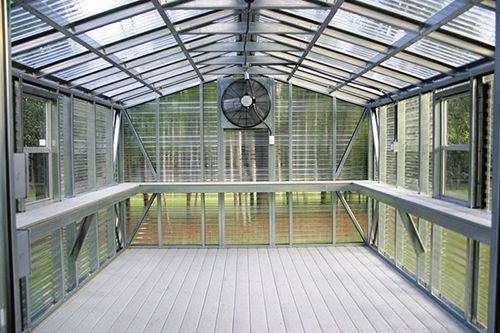 The competitive cost and pleasing appearance of this greenhouse will make it a welcome addition to your backyard or commercial nursery.
Greenhouses Photo Gallery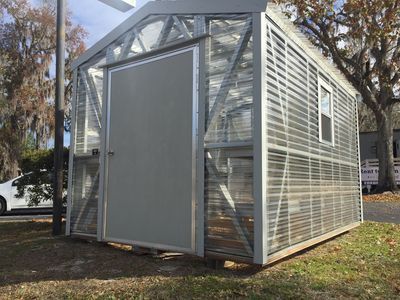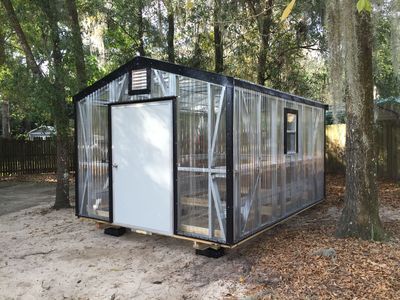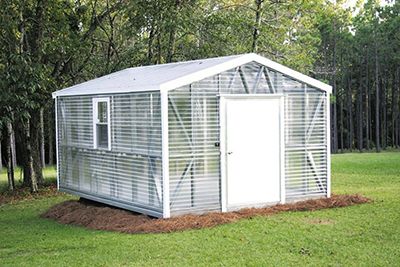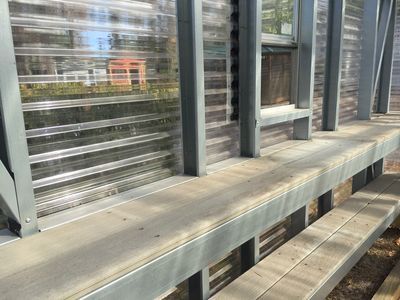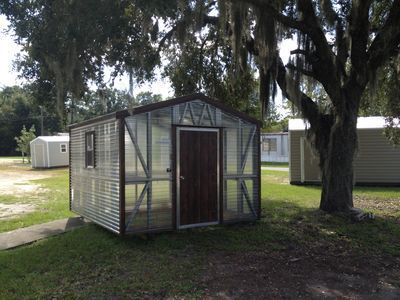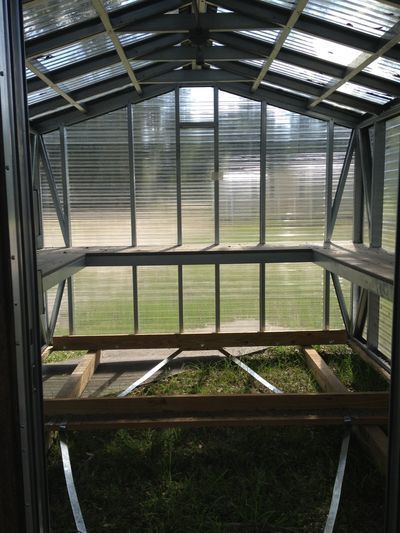 Information

Colors

Construction

Options
All walls and roof frames as well as the floor structure are manufactured using 18 gauge G-90 galvanized steel. On our Greenhouse floor structure, it comes standard without a floor, but we offer as an option a plastic composite floor that will give many years of maintenance free use. The exterior of the greenhouse is covered with professional grade fiberglass or poly-carbonate panels manufactured specifically for greenhouse use and performance. The Lark Accu-Steel Greenhouse is designed to give the quickest and most efficient growth to your plants and to promote fast rooting of cuttings and efficient germination of your seed beds.
Our greenhouses can be built and configured with an assortment of options to meet virtually any growing need you may have. When you consider the purchase of a greenhouse, critically evaluate the competition, compare them all to Lark, and we are sure you will completely understand what we mean when we say "why not the best?
Accu-Steel Frame Buildings
The Lark Accu-Steel frame building is the biggest advancement in portable building design and construction in the last 40 years. We manufacture the Accu-Steel using one of the most precise and advanced rollforming systems available. The strength, quality, and durability of this steel frame system are truly awesome. The Accu-Steel is manufactured using a totally new concept of rollforming and assembly. A system and method of steel stud construction that is unprecedented.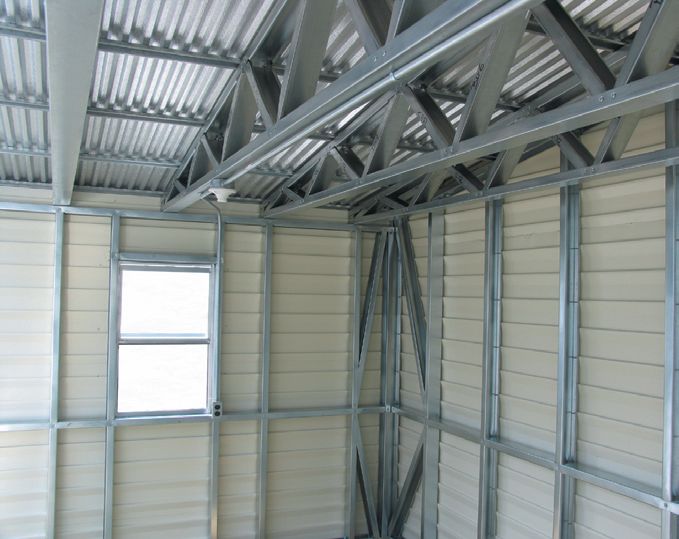 Accu-steel Truss Roof Section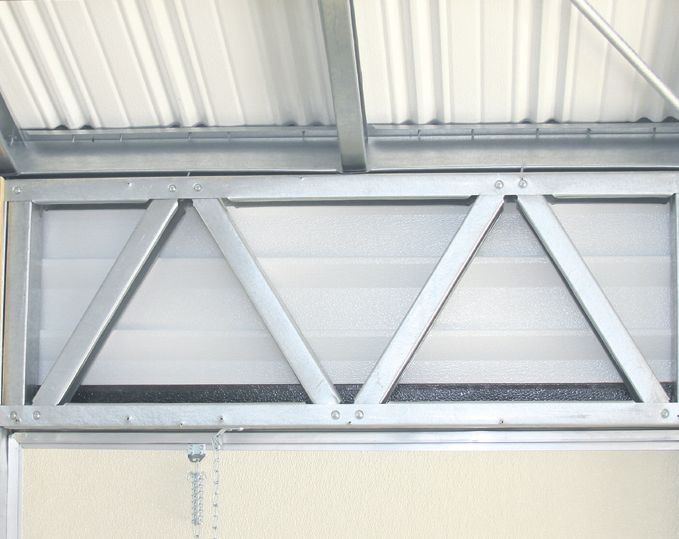 Accu-steel Diagonal Door Support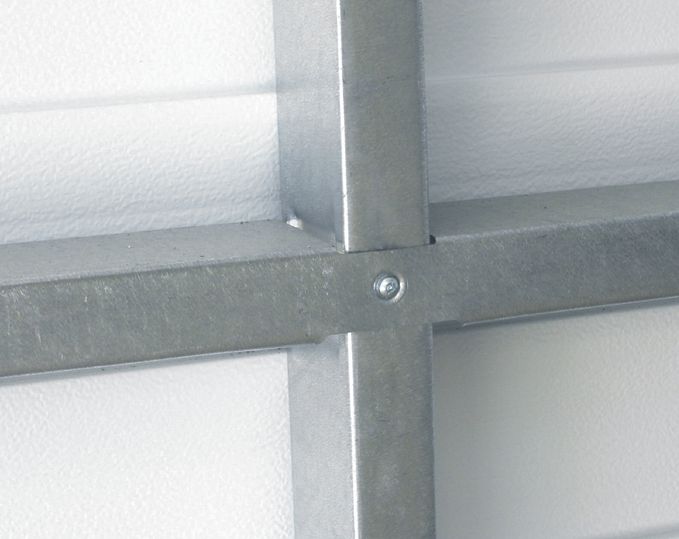 Accu-steel Wall Connection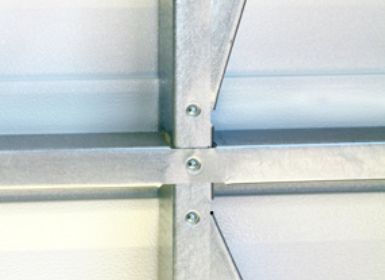 Accu-Steel Corner Bracing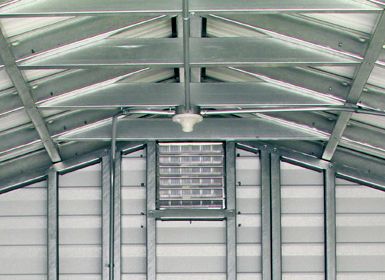 Accu-Steel Rigid Roof Frame Sections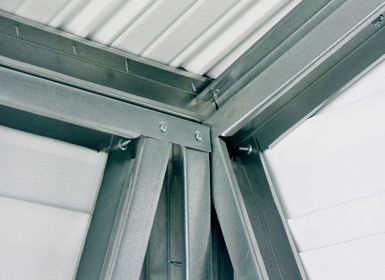 Accu-Steel Roof Connection to Side and End Wall
For years, steel stud construction has utilized a system of U-channels for the top and bottom plates and C-channels for the studs. When using this system, the U-channels and studs have to be measured and marked for center placement. This system lends itself to mistakes in measuring and stud placement. Using this archaic method of fabrication and assembly compromises the accuracy and quality of the finished product.
We manufactured the Accu-Steel building using a state of the art computerized rollformer and software system. This system utilizes C-channels for all structural components, the top and bottom plates as well as the wall studs. This amazing system measures and notches the C-channel for precise stud location. It dimples and punches the C-channels and studs for perfect fastener location and alignment. The building structure created by this rollforming system looks like it was made by a metal working craftsman. Everything on this building system fits and finishes like you expect.
The frame of the Accu-Steel is rollformed from heavy duty 18 gauge G-90 galvanized material that not only give you superior strength and durability, but also provides needed rust protection.
If you are interested in a portable building, you owe it to yourself to critically evaluate this new high tech building system. See why we are sure you will agree that strength, quality, and value like this does not come along every day.
Great Reasons to Buy an Accu-Steel Building
Steel does not warp, split, crack or creak;
Steel has the highest strength to weight ratio of any building material;
Steel is not vulnerable to termites or any type of organism;
Steel does not burn or add fuel to the spread of fire;
Steel has less probability of damage in high winds, stronger connections (screwed vs. nailed);
Steel is dimensionally stable; it does not expand or contract with moisture content.
Steel produces less scrap and waste (2% for steel vs. 20% for wood);
Steel is environmentally friendly — 100% recyclable, saving landfill space.
Roof & Siding Metal Profiles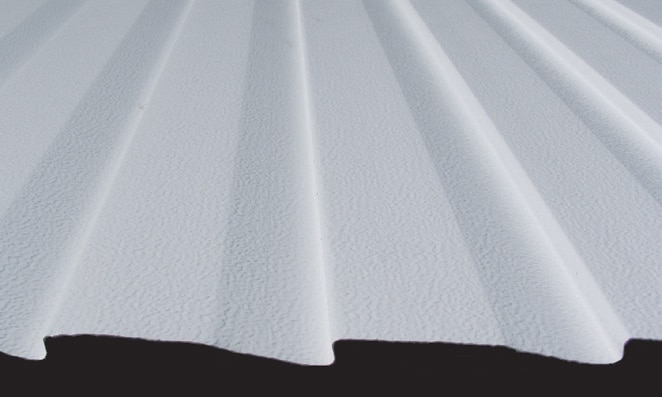 Aluminum Dutch Lap Siding Panel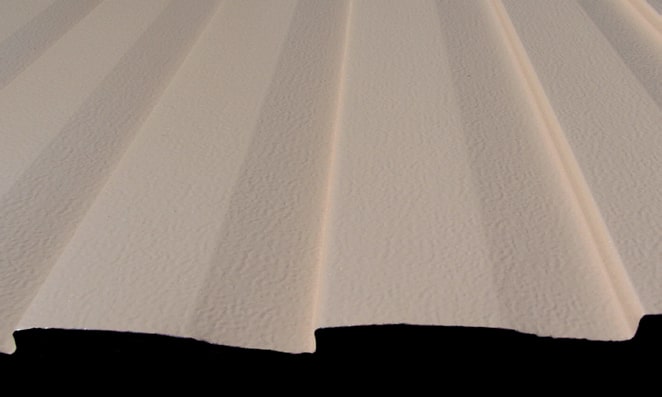 Steel Dutch Lap Siding Panel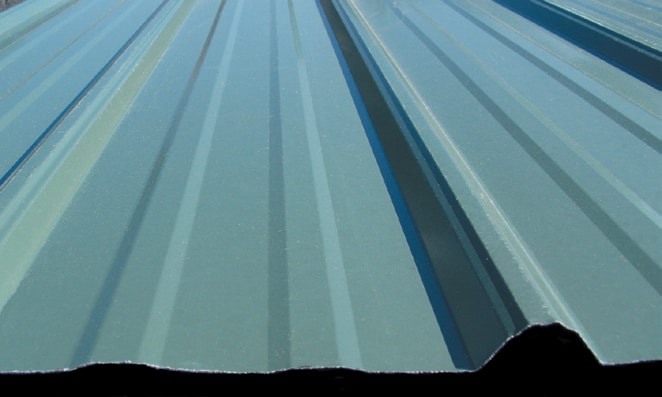 Steel Sturdi-Rib Roofing Panel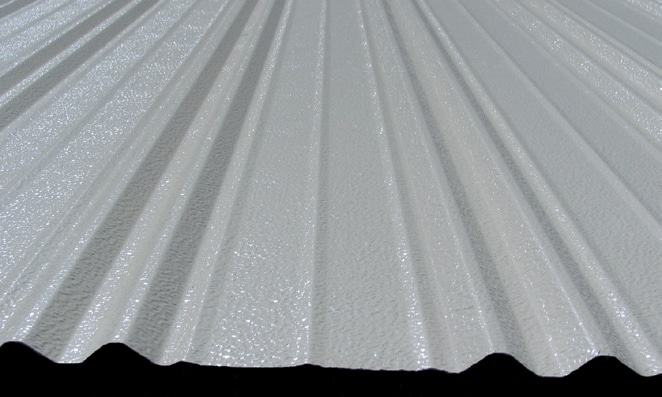 Aluminum Twin Rib Roofing Panel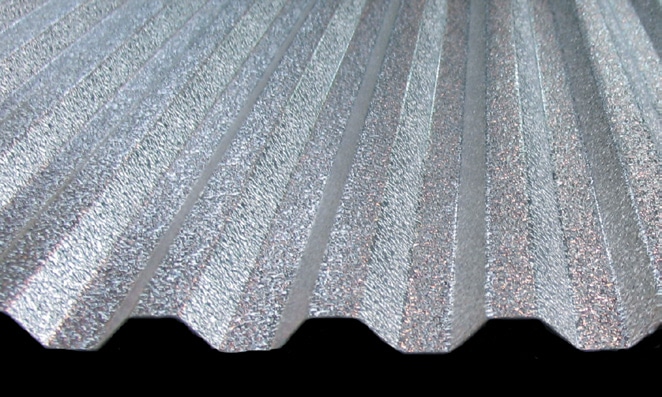 Aluminum Box Rib Roofing Panel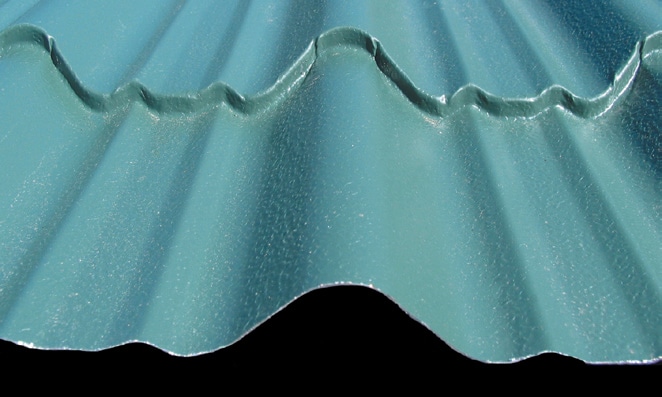 Aluminum Permatile Roofing Panel
Floors
Floor Skid Fabrication
While other manufacturers use two 2 x 6's nailed together for the all important base structure or floor skids of their buildings, we at Lark use only solid 4 x 6's that are precision trimmed, tapered, and dadoed for our floor skids. When we require skids that are longer than our available timbers, we mortise the splice and make the connection using six 4″ galvanized lag bolts. This assures the uncompromising strength and durability of our buildings.
Floor Frame Assembly
All of our floor joists are connected to the skids by being nailed and lag bolted at each dado to assure that the base of our buildings have superior wind uplift protection. On the skid ends, we not only double lag bolt our headers at a 45 degree angle to the skids, we also hurricane clip them for additional holding power.
Plywood Installation
One of the most outstanding features of our Lark floor system is the way we connect our 23/32″ treated plywood to our floor cross members.
We don't use nails that can back out and weaken the floor. We use only plated deck screws that give the floor more strength and rigidity than nails. When we place this 23/32″ panel on 16" centers we are able to give you a floor loading of 125 P.S.F. The reason we use this floor loading is to insure that the super structure of the building is adequately supported and that the integrity and stability of the Unit is not compromised.
Doors
46"x72" Insulated Door
60"x72" Insulated Door
Insulated Double Door
6×7 Garage Door
8×7 Garage Door
9×7 Garage Door
9 light window in door upgrade
Windows
Small
Large
Extra Large
12"x12" Vent
Electric
Standard Receptacles
Standard Lights
Fluorescent Lights
220 Hookup
Recessed Wiring Upgrade
Shelving (charged per linear foot)
12" Deep
18" Deep
24" Deep
36" Deep
48" Deep