Metal Garages – Certified & Customizable
Our metal garages are certified in all 23 states of our service states. Nelson's Buildings uses the highest quality materials in the industry when constructing our metal garages. You can be rest assured that we will take care of you. We can customize the metal garage with you from the ground up with one of our knowledgeable sales reps or you can purchase a garage right here on our site.
Shop in 3D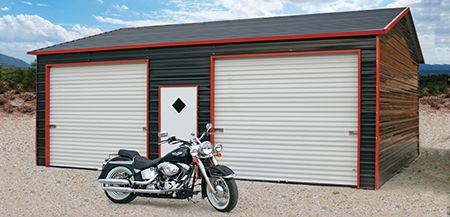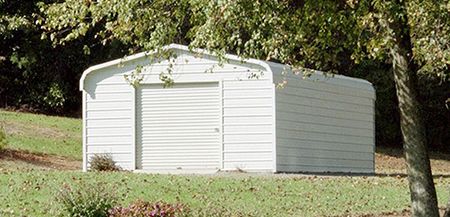 Garage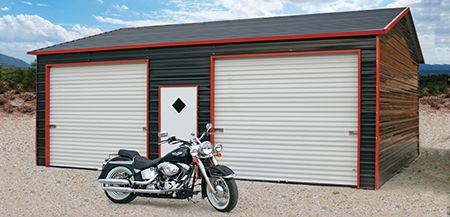 Motorcycle Protection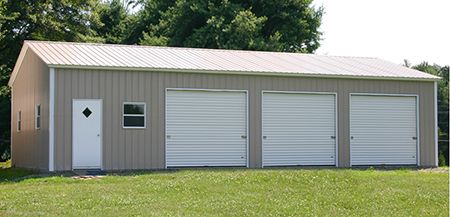 Protection for RV or Boat
Metal Garages Roof Styles
Regular Roof Style Metal Garage
Rounded corners, horizontal roof panels. The "basic" of carport designs. Typically the most economical and affordable product for your garage.
Boxed Eave Roof Style Metal Garage
"A" frame, horizontal roof panels. An upgrade from Regular style that is both stylish and affordable garage roof option.
Vertical Roof Style Metal Garage
"A" frame, vertical roof panels. Prevents rain and snow from "standing" on your garage.